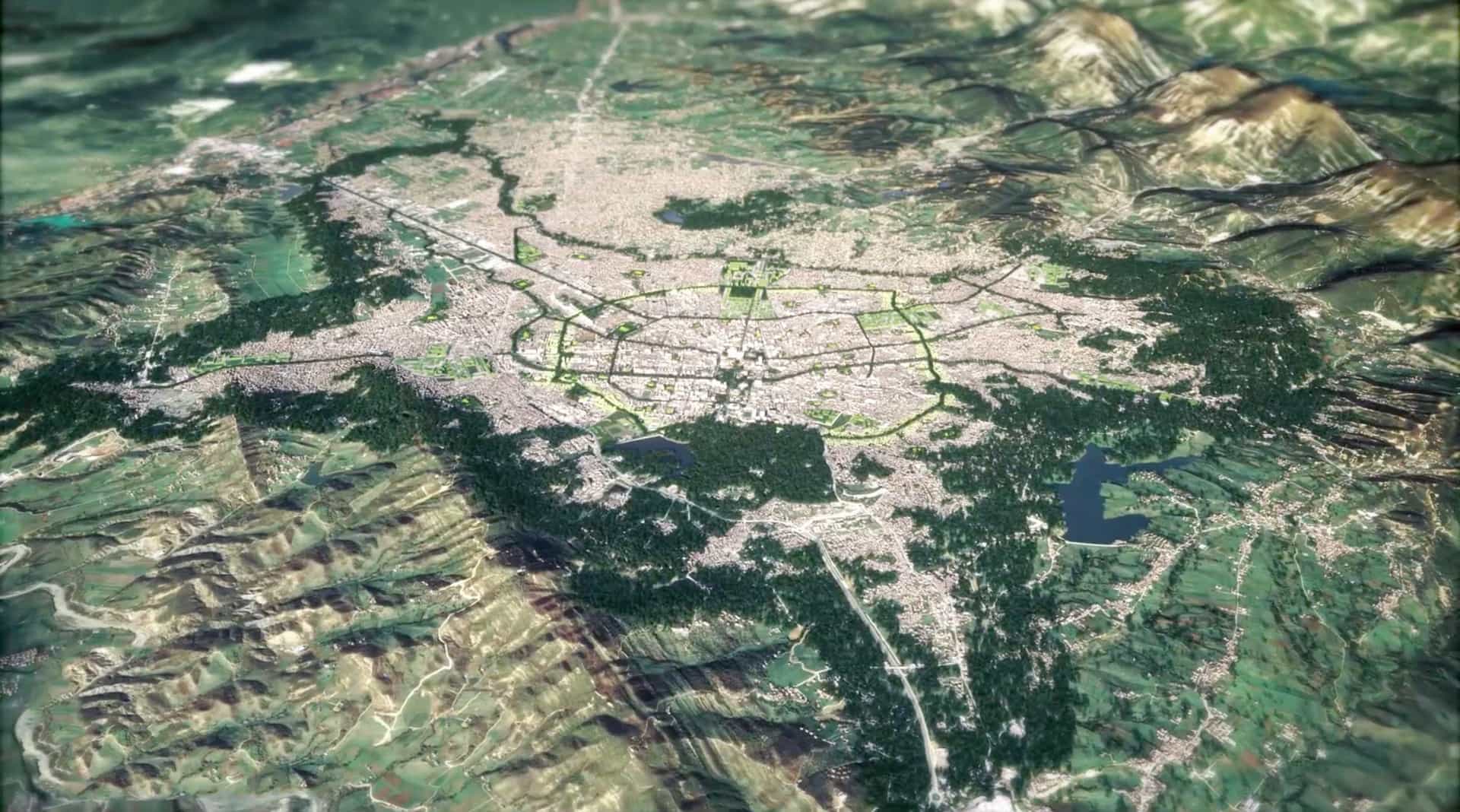 Status:

Approved

Location:

Tirana

Client:

Ministry of Urban Development, Municipality of Tirana

Contractor:

UNLAB

Year:

2016

Function:

General Urban Plan

Partner:

UNLAB, SBA, IND

Coordinator:

Andreas Faoro

Team:

UNLAB (UrbaN Landscape Architecture Bureau),Francesca Rizzetto, Chiara Cirrone, Matteo Andrenelli, Eneida Berisha, Renato Bici, SBA (Stefano Boeri Architetti) Stefano Boeri, Michele Brunello, Corrado Longa, Francesca Cesa Bianchi, Jacopo Abbate, Tracy Decolly, Laura Didonfrancesco, Martina Mitrovic, Hana Narvaez, Elian Stefa. Jona Arcaxhiu, Orjana Balla, Rudina Belba, IND (Inter.National Design) Felix Madrazo, Arman Akdogan

Consultant:

Mobycon (Transport and Mobility), EMA (environmental expert), Urban Economist (TU/Delft),
The Plan is a direct consequence of the administrative reform wanted by the Ministry of Urban Development and finalized at the end of 2014 covering the entire national territory, which in fact has redefined the structure and administrative geography of Albania, subdividing it into 61 new structural units. Today the new municipality of Tirana covers a surface 25 times bigger than the previous one, including small and medium-sized urban entities (the so-called "ex communes") and also including smaller towns and villages scattered all over and within the new borders.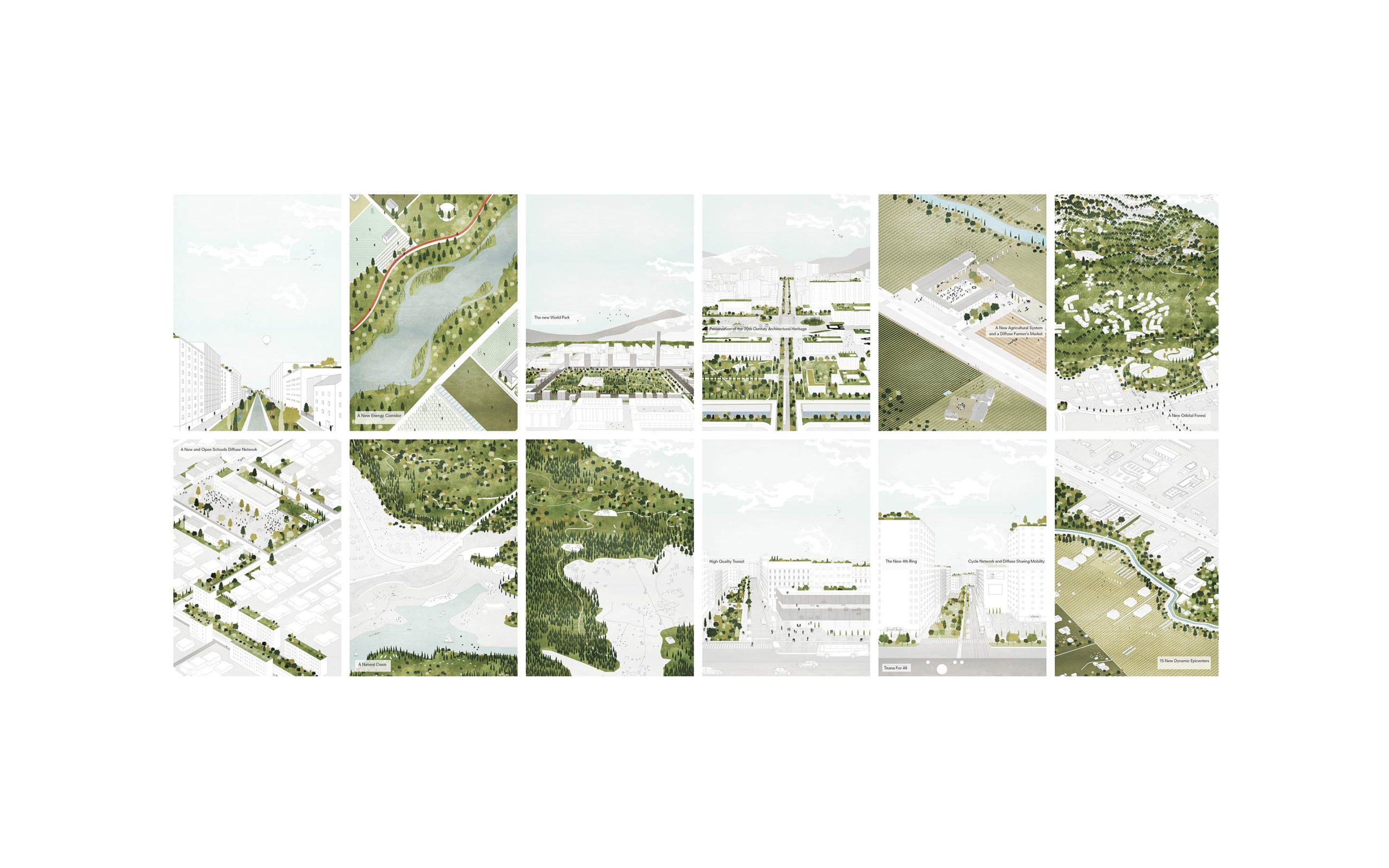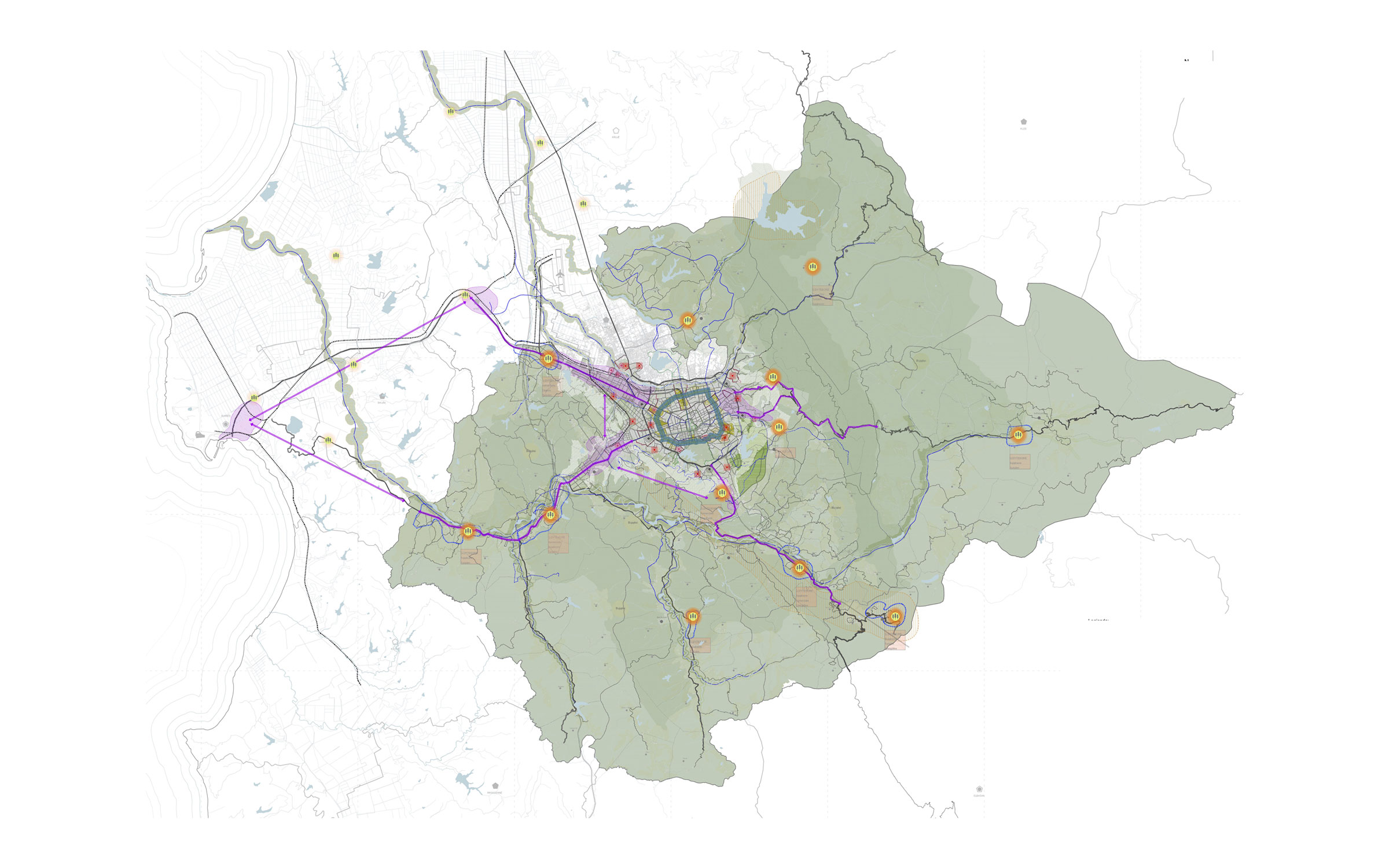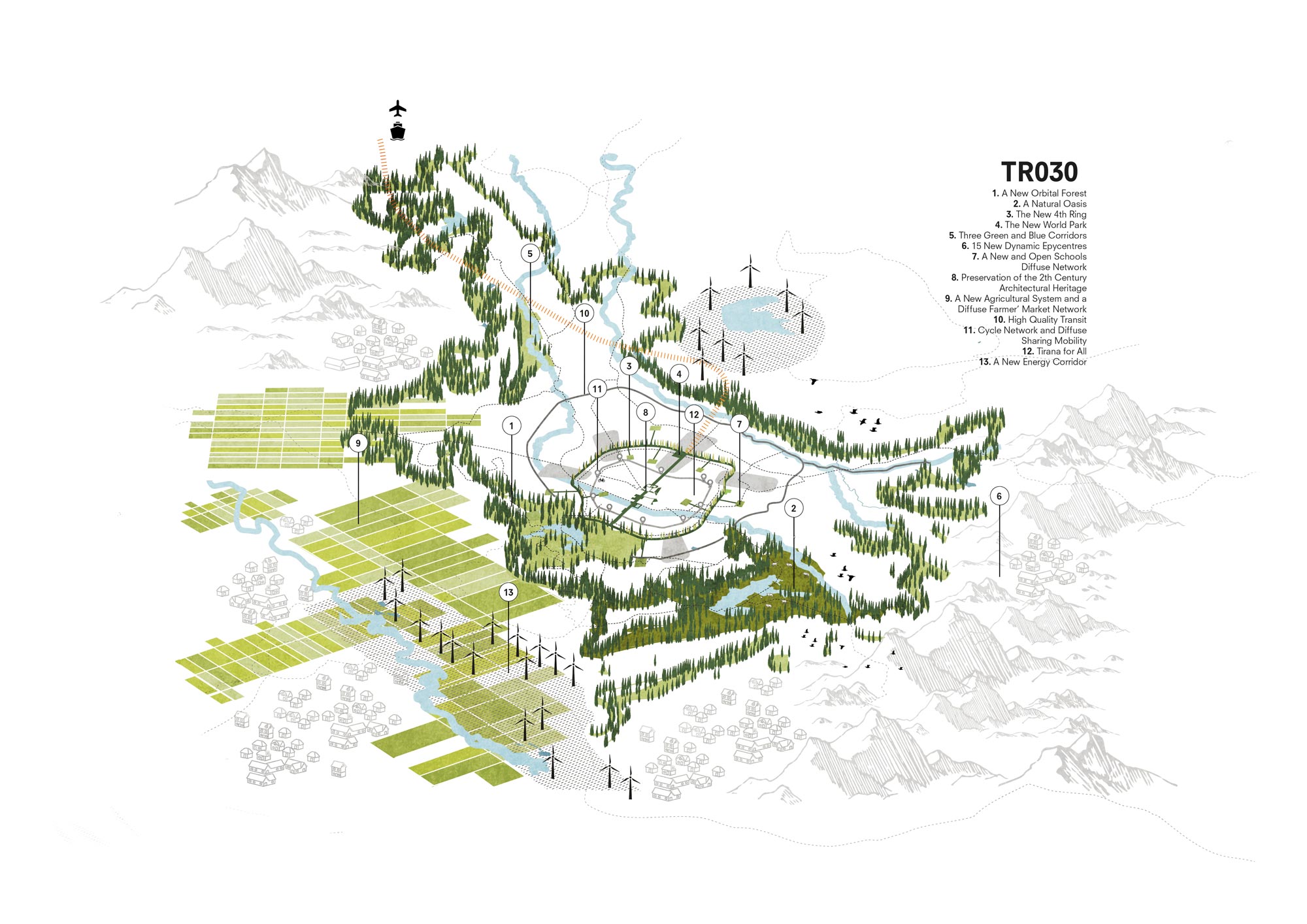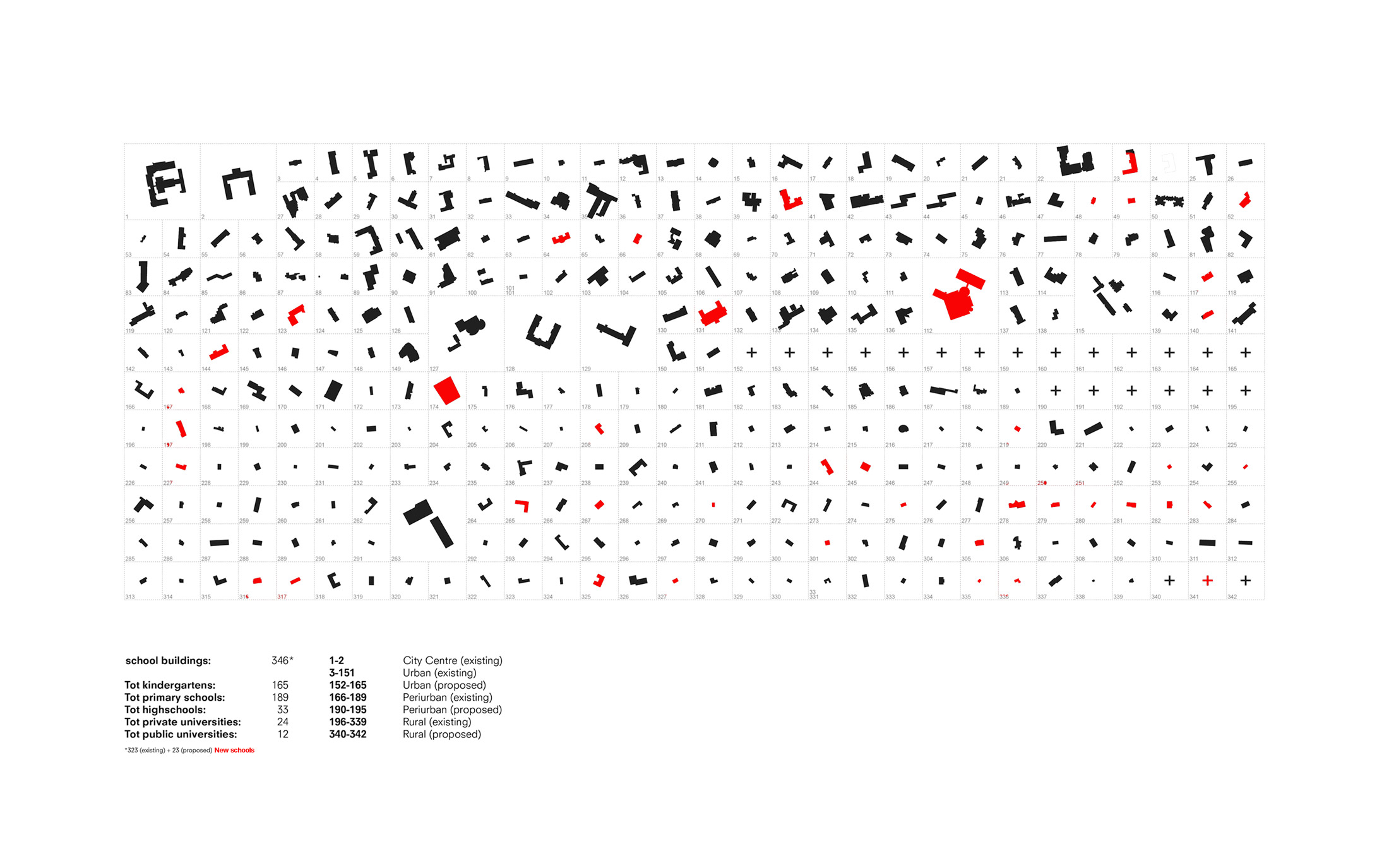 TR030 – Tirana General Urban Plan

1

/9